BAZAAR AND RUMMAGE
Our recent production of Sue Townsend's Bazaar and Rummage proved to be popular with those who came to see it, with many very favourable comments reaching our ears. Making her debut as a director was Kris Knox-Crichton who guided her all-female cast to a most successful conclusion.
Carolyn Horsfield & Tracy Skingley Amanda Bedwell & Angie Jones Lucy Parret & Anne Dyster
With many very funny moments the cast, nonetheless, managed to portray the more serious side of a group of women coming to terms with their past and how it has had an impact on their lives. Even the apparently easy-going and confident Fliss, played by Lucy Parrett, is shown to have skeletons in her cupboard.

A special mention for the backstage crew of Jacqui Brown, Kristina Fleuty and Lauren Northfield who assembled a most convincing collection of second-hand clothes, books, toys and bric-a-brac!
RELATIVELY SPEAKING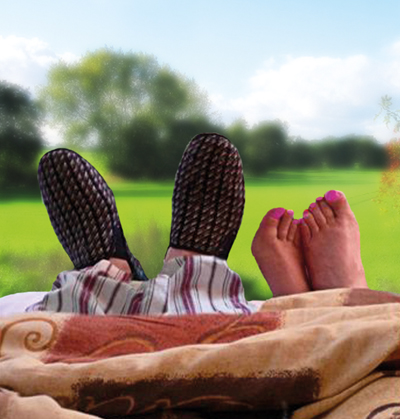 In November we will be presenting Alan Ayckbourn's early West End hit, Relatively Speaking. With a cast of just two men and two women, this cleverly constructed comedy heaps chaos on confusion. It all starts simply enough as a young woman, Ginny, seeks to elude her partner, Greg, to finally break up with an older lover and retrieve some incriminationg letters by saying she is going to visit her parents. But Greg has his supsicions and decides to follow Ginny. He manages to arrive first and, assuming the couple are Ginny's parents, sets in motion a roller-coaster of mistaken identities.

We will be holding auditions for Relatively Speaking on Thursday 16th and Tuesday 21st July staring at 8.00pm in the Committee Rooms at the Public Hall. These are open to members and non-members alike and if you need more details or would like to register your interest in either auditioning or helping backstage, please ring 01621 892404.
2016
We are currently putting together our programme for next year and will post details here shorty.
Site Guide
Background
Box Office
Contact
Questions?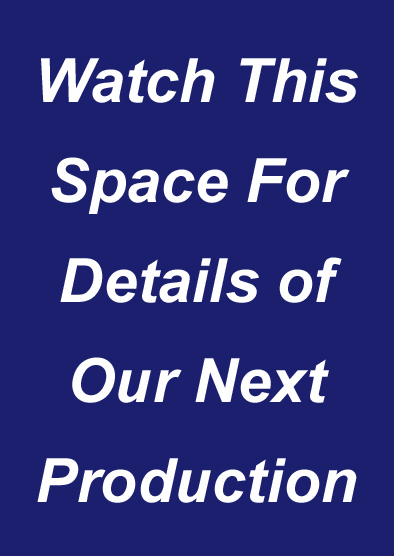 Our Next Play
Links of Interest
Witham Public Hall Trust
Witham Operatic Society
Times Out
AmDram Home Page
North Essex Theatre Guild