The Reunion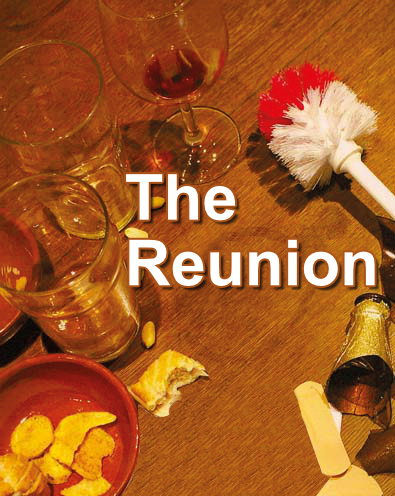 Our next play with be The Reunion by Peter Gordon. This is being presented in March and we will be holding open auditions on Tuesday 5th December from 8.00pm in the Meeting Rooms at the Public Hall, Collingwood Road, Witham.

There are parts for 4 men and 4 women. Ideally the men should be of approximately the same (middle) age, whilst the women vary between 20s and 40/50s. The play takes place in a function room in a northern pub as the men, all school friends, gather for a reunion. It's fair to say that things don't go exactly to plan; half the 'gang' fail to show up, the pub's DJ turns out to be an uninvited friend, a few skeletons come out of their closets,
PRIVATE PEACEFUL
It is unusual to see people in tears at the end of a play yet commenting that they have thoroughly enjoyed the eveing! But that is exactly what happened with our recent production of Private Peaceful, adapted by Simon Reade from Michael Morpurgo's book. The power of both the material and the acting was enhanced by the decision to present the play in 'traverse' giving a sense of intimacy that wouldn't have been possible in a conventional end-on stage presentatipn.
It's fair to say the production had a difficult birth, with no less than four people dropping out before rehearsals had really got under way. Fortunately it was possible to find replacements and it would now be difficuly to imagine anyone else playing the parts. Among those replacements were two men who hadn't acted with us for many years; Paul Warawi and Dave Hossack. It was fantastic to have them both back and we sincerely hope they return again soon. Joining them were two new members (alongside many old and not-so-old members, of course) in Ami Sawran and Michael Watling as the epontmous Private Peaceful.
Although the two leads dominated the play, this was ensemble playing at its best with even the smallest part contributing to the overall result. We shouldn't overlook the contribution made by Amanda Bedwell's backstage crew, with dramatic sound and lights, stylised costumes and the minimalist props and set which ensured we weren't distracted from the central story. To one side, the ever-present menace of the post and sandbags emblazoned with the names of the 306 British and Commonwealth soldiers executed by firing squad during WW1 and only recently pardoned.

All in all this was a production that proved you don't have to 'leave them laughing' for an audience to enjoy a play.
2019
In March we are planning to present the riotous comedy The Reunion, written by Peter Gordon. Details for June and November coming soon!
Site Guide
Background
Box Office
Contact
Questions?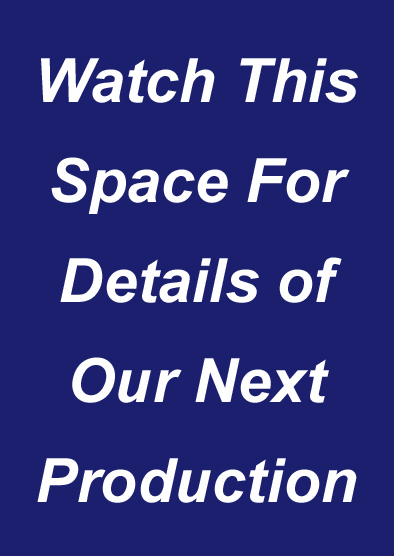 Our Next Play
Links of Interest
Witham Public Hall Trust
Witham Operatic Society
Times Out
AmDram Home Page
North Essex Theatre Guild