ABIGAIL'S PARTY
In March 2014 we will be presenting Mike Leigh's iconic 70s play, Abigail's Party. Probably best known for the television version which starred Alison Steadman, the play is set in the home of mis-matched couple Beverley and Lawrence who are hosting a small drinks party for new neighbours Angela and Tony and Sue, whose teenage daughter, the eponymous Abigail, is having a party of her own and has banished her mother from the house. Among the G & T's, chees and pineapple and Jose Feliciano records marital tensions begin to surface as the play's broad comedy takes on a slightly darker feel.

This promises to be a most entertaining show and tickets are already starting to sell, so get along to the Box Office page to bag the best seats in the house!





GENERATIONS APART
We have been delighted by all the wonderful comments from our audience, both in person and via the various social media sites. This was the first play by Peter Gordon that we have presented, though it may well not be the last as at least one more is on our short list. The six-strong cast all put in sterling performances but a special mention must go to Lucy Parrett and new member Jack Dobinson who both had to play two characters: their own and their mother/father when younger (if that makes sense - if it doesn't you should have come to see the play!!).
JUNE
Our June production will be
The Anastasia Files
by Royce Ryton. This cleverly constructed play is based on the premise that Princess Anastasia escaped when the Russian Royal Family was massacred. Although the woman at the centre of the story never makes any claims herself, she seems to have knowledge that would not be generally known and evidence begins to mount up suggesting that she is, indeed, Anastasia. But in that case, why do all her surviving relatives deny the possibility? The play has a flexible cast with a number of small cameo roles making it an ideal opportunity for anyone wanting to have a go at acting but not sure about taking on a large part. Audition dates will be posted here shortly.
Site Guide
Background
Box Office
Contact
Questions?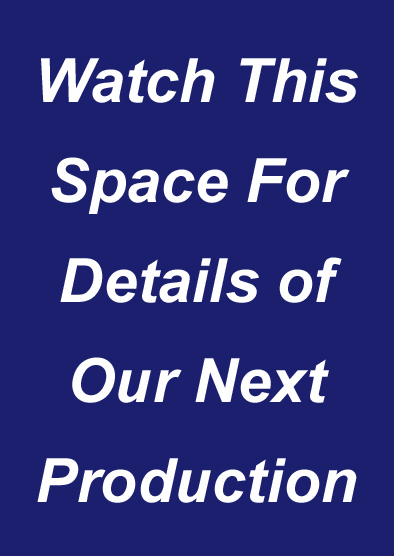 Our Next Play
Links of Interest
Witham Public Hall Trust
Witham Operatic Society
Times Out
AmDram Home Page
North Essex Theatre Guild