THE REAL THING
The Real Thing is not typical of early Tom Stoppard plays, being more an affair of the heart than the mind. That's not to say it doesn't contain some fairly typical Stoppard word-play, often wrapped up in some quite extended and wide-ranging speeches. This doesn't exactly make it easy for the actors and, in particular, the person playing the central character Henry. Sean Staines coped admirably in this role, ably supported by the small cast of Carolyn Horsfield, Lucy Parrett, Katie Skingley, David Slater and Michael Howard.
Presented in a 'studio' style with all the action on the floor, the many scenes flowed easily from one to another with a minimum of disruption; just a chair moved here, a prop added there and all done by a small but very slick stage crew. Sound and lights added to the overall professionalism of the production which drew high praise from everyone who saw it.
SUGAR DADDIES
The more eagle-eyed of you will have spotted that this was to have been our March production. However, an unfortunate set of circumstances meant we had to postpone the play which can now be seen in November.

Sasha, a young student, helps Father Christmas into her sister's flat. Santa, actually an elderly man named Val, has apparently almost been deliberately run over. Sasha's fraught half-sister Chloe returns, upset at being stood up by text by her boyfriend, Zak, and can't believe Sasha has invited a stranger in. Val leaves and a bunch of flowers arrives, not as Chloe thinks for her, but for Sasha from Val.

So begins a tale of control, betrayed innocence and complex relationships in which people are not necessarily what they seem. The play shows how we might change ourselves to suit those around us, but how, ultimately, we can't escape who we really are. With moments of high comedy and dark undertones, this is one of Ayckbourn's most rounded plays.
2018
We are currently finishing off details of our programme for next year - two out of three plays chosen already! Come back soon to find out more about the varied offering we will presenting.
Site Guide
Background
Box Office
Contact
Questions?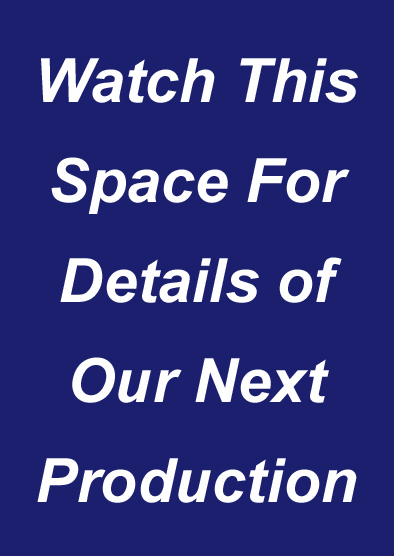 Our Next Play
Links of Interest
Witham Public Hall Trust
Witham Operatic Society
Times Out
AmDram Home Page
North Essex Theatre Guild