LADIES' DAY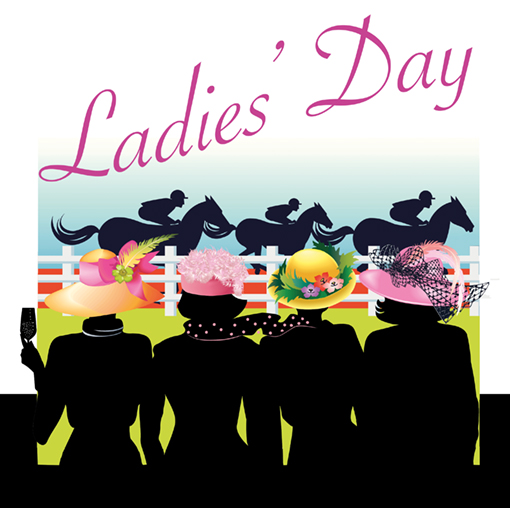 Our next production will be the comedy Ladies' Day by Amanda Whittington.

Pearl, Jan, Shelley and Linda spend their days filleting fish and talking about life, love and last night's tea in the factory where they work. With the world weighing heavy on their shoulders, the foursome are due a day off, not least to celebrate Pearl's retirement.

When Royal Ascot relocates to York, the ladies seize the chance to swap their overalls for fancy hats and head off for a day of fizz, flirting and fun. But with high aspirations and fraying tempers, as the racing begins and they place their bets, will they win big, or will their luck fall at the final hurdle?

This life-affirming comedy from the writer of Kiss Me Quickstep and The Thrill of Love is an hilarious and heart-warming story of female friendship that's sure to be a winning ticket!

Ladies's Day can be seen at the Public Hall from 22nd to 25th November. Tickets are now on sale and can be booked through our online box office or in person from Witham Town Hall.
THE VAGINA MONOLOGUES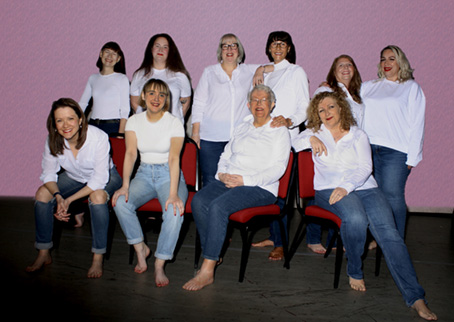 From the moment you walked into the Public Hall it was obvious this was't going to be a 'normal' production. Rather than seats in theatre rows there were tables, complete with deep red table cloths and candles, fanned out in front of a multi-level stage. The music playing, all performed by female artists, of course, lent an air of a sophisticated night club and helped establish the mood for the evening. Then the music changed dramatically with Jack Joslin's brilliant lighting punctuating the phrases as the cast danced on through the audience and onto the stage. This was to set the style for the show with all the changes choreographed to relevant music.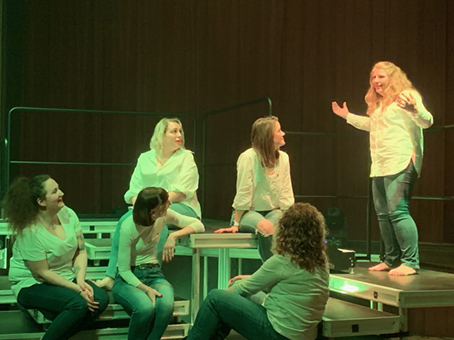 Something that basically consists of a series of people giving, in some cases quite long, monologues with no interaction with other actors can very easily become less than exciting (dare we say boring?) as a visual experience. There was no danger of this under Jacqui Brown's inspired direction which ensured plenty of movement - and plenty of stillness when required - not just in the changes, as mentioned above, but also within the individual monologues. In fact we can't really describe them all as monologues as a number of them were shared between the 10 members of the cast.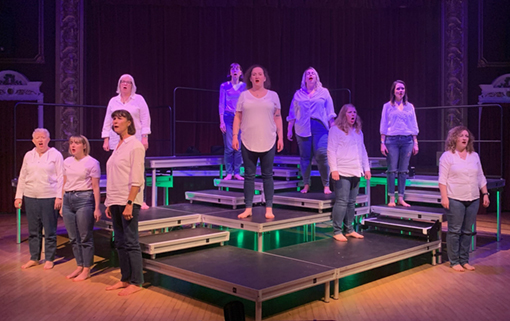 It would be invidious to pick out individual members of the cast in what was first and foremost a collaborative production, although maybe a quick shout-out for Alexandra Charalampidis making her stage debut. So for the record the cast consisted of Amanda Bedwell, Viv Carey, Alex Charalampidis, Anne Dyster, Kris Knox-Crichton, Lucy Parrett, Aimee Sanderson, Lynda Saunders, Rebecca Skingley and Tracy Skingley.
LOOKING AHEAD
Ladies Day will be our final production of 2023. Come back soon for news of plays for 2024.
Site Guide
Background
Box Office
Contact
Questions?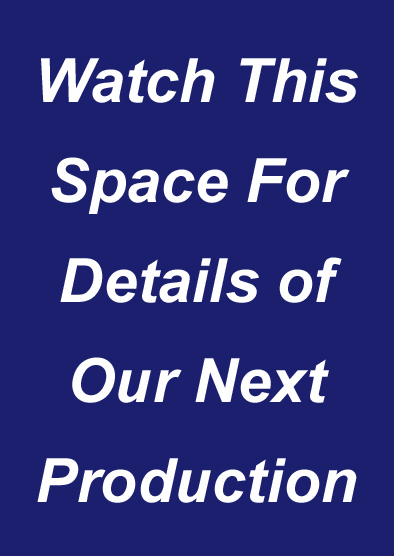 Our Next Play
Links of Interest
Witham Public Hall Trust
Witham Operatic Society
Times Out
AmDram Home Page
North Essex Theatre Guild