In a battlefield prison in World War 1, Private Tommo Peaceful remembers his life; his childhood in Devon, his family and friends and his experiences as a soldier. Being performed in the month marking the centenary of the end of the Great War, Private Peaceful is a moving reminder of the sacrifice made by so many. Yet it is not without humour and warmth as Tommo recalls school days and Molly, the love of his life.

Based on the novel by Michael Morpurgo, author of War Horse, Private Peaceful will be at the Public Hall from the 21st to 24th November. To make sure you don't miss out on this wonderful play make sure you book early as there will be retricted availability for this productions. Tickets can be bought from Witham Town Hall or visit our Box Office page.
PLAYHOUSE CREATURES
Playhouse Creatures was widely acclaimed as 'the best thing we've ever done', which makes it all the more sad that it didn't attract bigger audiences (even amongst our own membership!!). Of course it's impossible to say whether it was really' the best thing ever' or even in recent years, as so much depends on personal tastes. What is beyond doubt is the quality of the five strong cast of Amanda Bedwell, Carolyn Horsfield, Lucy Parrett, Tracy Skingley and Steph Wilson.
But it wasn't just about the acting. Drawing as many comments were the set, sound and, in particular, the lighting. From the moment the audience entered they were presented with the vision of a dusty old theatre, piled high with props and furniture accumulated over many years. The ripped stage tabs, wonky curtain tracks and cobwebs all added to the mood, complemented by a single shaft of light cutting through the haze. Three modern day ladies infiltrated this scene, apparently intrigued by what they found amongst the abandoned props and costumes, until a modern curtain raiser, combined with increasingly non-realistic lighting, blended in to the voices of the actresses of the past who were about to tell their story.
Although set in the 1660s this was very much a modern play which, if anything, is more topical now than when it was written a few years ago tackling, as it does, the abuse of women in the workplace, in particular within the the entertainment industry, gender equality and equal pay. If that makes it sound political and preachy it certainly wasn't - it was a story full of humour and quite a bit of sadness.
2019
Private Peaceful will be our last play of 2018. In March we are planning to present the riotous comedy The Reunion, written by Peter Gordon. More details soon!
Site Guide
Background
Box Office
Contact
Questions?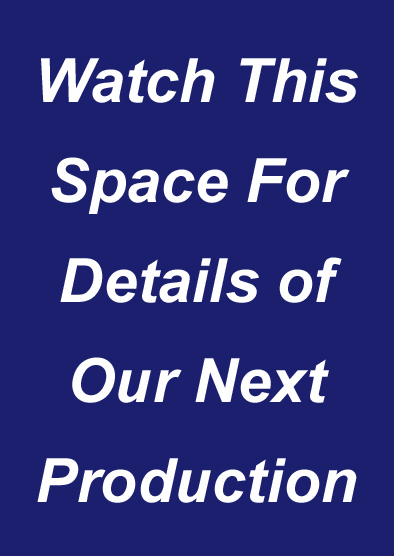 Our Next Play
Links of Interest
Witham Public Hall Trust
Witham Operatic Society
Times Out
AmDram Home Page
North Essex Theatre Guild