MASKERADE
In March we will be presenting Terry Pratchett's Maskerade.

There is real-life drama in Ankh-Morpork's Opera House where a mysterious masked figure stalks the dark corridors, leaving strange letters for the management ... and killing people! You can expect to see witches, trolls and robbers, not to mention a ghost, in this popular Discworld novel, adapted for the stage by Stephen Briggs.

Auditions have been held, the play cast and rehearsals are about to start for this somewhat different production.
RELATIVELY SPEAKING
Our produciton of Alan Ayckbourn's early comedy, Relatively Speaking, proved a popular choice with our audience. The small cast of Lucy Parrett, Michael Howard, Amanda Bedwell and Sean Staines provided laughs a-plenty while Jacqui Brown's efficient stage crew made light work of the necessary complete scene change.
Comments from members of the audience after the show were very complimentary, with some even suggesting it was the best thing we'd ever done - possibly a bit extreme but very nice to hear!
BAZAAR AND RUMMAGE
Our recent production of Sue Townsend's Bazaar and Rummage proved to be popular with those who came to see it, with many very favourable comments reaching our ears. Making her debut as a director was Kris Knox-Crichton who guided her all-female cast to a most successful conclusion.
Carolyn Horsfield & Tracy Skingley Amanda Bedwell & Angie Jones Lucy Parret & Anne Dyster
With many very funny moments the cast, nonetheless, managed to portray the more serious side of a group of women coming to terms with their past and how it has had an impact on their lives. Even the apparently easy-going and confident Fliss, played by Lucy Parrett, is shown to have skeletons in her cupboard.

A special mention for the backstage crew of Jacqui Brown, Kristina Fleuty and Lauren Northfield who assembled a most convincing collection of second-hand clothes, books, toys and bric-a-brac!
2016
We are currently putting together our programme for next year and will post details here shorty.
Site Guide
Background
Box Office
Contact
Questions?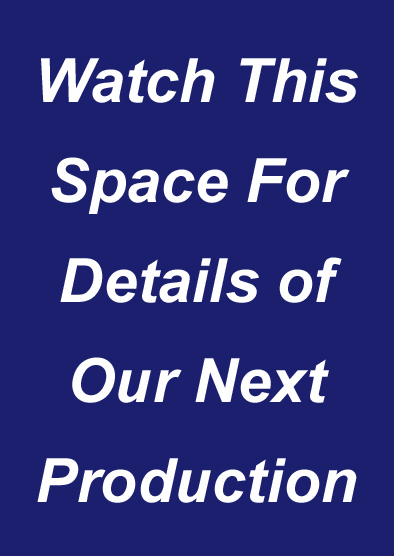 Our Next Play
Links of Interest
Witham Public Hall Trust
Witham Operatic Society
Times Out
AmDram Home Page
North Essex Theatre Guild