SUGAR DADDIES
In March we will be presenting Sugar Daddies by Alan Ayckbourn.
BIt is only a couple of years since out last Ayckbourn, but the two plays could hardly be more different. Sugar Daddies is a play with a decidedly dark side, in fact Alan Ayckbourn himself described one of the cast as "the most evil character I have ever written. That's not to say the play is bleak or gloomy. In fact it has moments of extreme laugh-out-loud comedy but these are nicely balanced with rather more sinister undertones to create one of the most fully-rounded plays Ayckbourn has written.
Rehearsals are just getting under way and tickets will be available for this most interesting of plays early in the New Year.
ONE MAN TWO GUVNORS
When we decided to take on Richard Bean's award-winning play One Man Two Guvnors we knew it would be somethig of a challange, both in terms of getting the right cast togather and also the technical issues to be resolved. From the response we've had from our audiences it looks as though we succeded on both counts!
In the lead role of Francis Adam Williams put in a towering performance that involved a good deal of physical humour and improvisation. He was ably supported by a large and enthusiastic cast who also found themselves as scene shifters, deftly movinf screens around the stage to create the various locations.
Director Jacqui Brown eeked the most out of the verbal and visual humour, adding many nice original touches to a script already crammed full of gags. We must also praise newcomer Rachael De Souza who played the unlucky 'volunteer' called onto the stage to help out and ended with her hair on fire and doused with buckets of water! It is hard to believe anyone left the Public Hall not having had a thoroughly good time!
JUNE
Our summer production is to be Tom Stoppard's clever and witty drama about reality and how it's perceived depending upon your viewpoint, The Real Thing. Come back soon for more information.
Site Guide
Background
Box Office
Contact
Questions?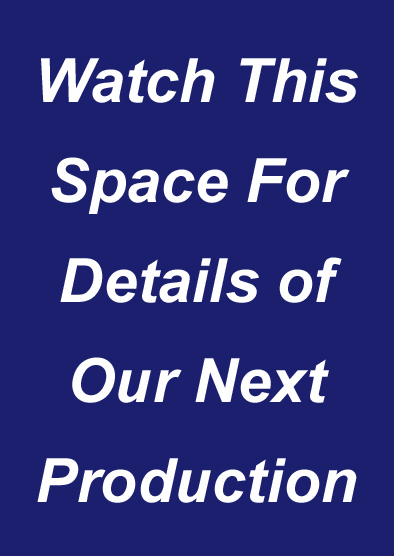 Our Next Play
Links of Interest
Witham Public Hall Trust
Witham Operatic Society
Times Out
AmDram Home Page
North Essex Theatre Guild