It is the 1660s, a bawdy and troublesome time. Theatres have just reopened after seventeen years of Puritan suppression. There is a surge in dramatic writing and the first English actresses appear on stage. Playhouse Creatures focuses on four of the most famous (Nell Gwyn, Elizabeth Farley, Rebecca Marshall and Mary Betterton) plus the character of Doll Common, a sort of 'everyman' come narrator, to provide a moving and often comic account of the precarious lives of Restoration actresses.

In the year that has seen the centenary of women's suffrage, but also an increasing number of reports of the abuse of women, especially in the entertainment industry, and the controversy over the use of women as decoration in sport, there is an added relevance to the play which in many ways parallels the modern world.

You will be able to see Playhouse Creatures from the 21st to 23rd of June. Tickets are now on sale from the Box Office page.
LIFE GOES ON
Life Goes On is the only play Adrian Hodges has written, although he has been responsible for some of the biggest shows on television as well as a number of major films. Quite why he hasn't followed up this engaging comedy is not clear as it is a well-constructed and clever play with a balance of comedy and pathos (maybe there's not enough monay in the theatre!!).

Taking on the challenge of bringing the piece to life were some regulars (Graeme Parrett, Amanda Bedwell, Tracy Skingley, Carolyn Horsfield) alongside new-comers Adam Mack and Adjuah Ebo. Congratulations to new director Debbie Dyall and Stage Manager Jacqui Brown, whose stage crew efficiently manoeuvered the composite set to represent a variety of locations.
2018
After Playhouse Creatures we will be presenting Private Peaceful in November, the month of the centenary of the end of World War 1. Adapted by Michael Morpurgo from his novel of the same name, it tells the story of the life of Private Tommo Peaceful, a young First World War soldier awaiting the firing squad at dawn. During the night, he looks back at his short but joyful past growing up in rural Devon: his exciting first days at school; the accident in the forest that killed his father; his adventures with Molly, the love of his life; and the battles and injustices of war that brought him to the front line.
Site Guide
Background
Box Office
Contact
Questions?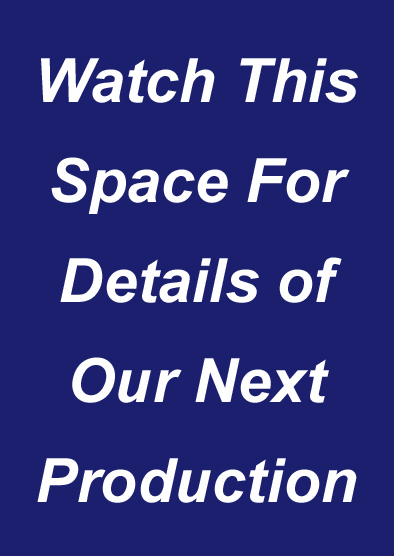 Our Next Play
Links of Interest
Witham Public Hall Trust
Witham Operatic Society
Times Out
AmDram Home Page
North Essex Theatre Guild