ONE MAN TWO GUVNORS
In November we are presenting the hilarious One man, Two Guvnors by Rickard Bean.
Based on Goldoni's Commedia Dell'Arte play The Servant of Two Masters, the play is set in Brighton in the 1960s and follows the hapless Francis Henshall who has managed to get himself employed by two men - Roscoe Crabbe, a local gangster, and Stanley Stubbers, an upper class criminal. Except that Roscoe is actually Rachel, Roscoe's twin sister, in disguise, her brother having been killed by her lover - none other than Stanley Stubbers. As Francis struggles to prevent his employers finding out he is also working for their bitter enemies events get more and more chaotic. Can Francis get on top of things or is he doomed to failure?
With a cast including men and women of all ages we would love to see some new faces at the forthcoming auditions. There's no need to prepare anything, just turn up and read (you're also welcome if you would prefer to help backstage). The auditions are being held on Thursday 7th and Monday 11th July in the committee rooms at the Public Hall, starting at 8.00pm. If you would like to express an interest in auditioning or want to find out more, please call 01621 892404 or email info@WithamDramatic.co.uk
THE FINAL TEST
Our last production The Final Test by Chris Paling was very well received judging by comments from audience members as they left. In the central role of Peter, Sean Staines was as reliable as ever while his long-suffering wife, Ruth, was ably played by Amanda Bedwell. As the young couple whose lives are thrown into disarray by the squatter in their new garden, Graeme Parrett and Stephanie Wilson presented a vision of what Peter and Ruth would have been like many years ago - and seeing what they could easily become.
2017
We are currently considering plays for our 2017 season. We will be posting more details here in the autumn.
Site Guide
Background
Box Office
Contact
Questions?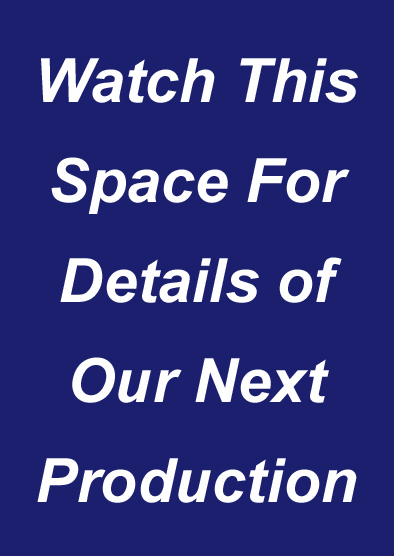 Our Next Play
Links of Interest
Witham Public Hall Trust
Witham Operatic Society
Times Out
AmDram Home Page
North Essex Theatre Guild