Production Listing
This is the first part of a complete listing of every production we have staged along with some brief details, where known. On this page are plays staged up to 1974. Click on the links for other eras. The camera icon indicates a link to a photo in the Gallery.
Date
Play
Author
Director
Notes
1949
Staff Dance
Robert Morley
Gilbert Sutcliffe
1950
Touch Wood
Dodie Smith
Gilbert Sutcliffe
1951
Villa For Sale
Sacha Guitry
Clifford Stuart
Witham Festival of
Britain production
Bonaventure
Charlotte Hastings
Gilbert Sutcliffe
1952
Queen Elizabeth Slept Here
Talbot Rothwell
Gilbert Sutcliffe
1953
Traveller's Joy
Arthur Macrae
Wynne Warner
One performance for the Coronation of Elizabeth II
And No Birds Sing
Jenny Laird & John Fernald
Wynne Warner
1954
Lovers' Leap
Philip Johnson
Gilbert Sutcliffe
Tickets from 1/6 (7.5p!)
1955
A Streetcar Named Desire
Tennessee Williams
Gilbert Sutcliffe
1956
Hobson's Choice
Harold Brighouse
Gilbert Sutcliffe
1957
I Capture The Castle
Dodie Smith
Gilbert Sutcliffe
1958
The Heiress
Ruth & Augustus
Goetz
Gilbert Sutcliffe
1959
As Long As They're Happy
Vernon Sylvaine
Gilbert Sutcliffe
1960
A Man About The House
John Perry
Ann Booth &
George Page
1961
Hedda Gabler
Henrik Ibsen
Roy Hazell
One performance for
members and friends
Summer Of The 17th Doll
Ray Lawler
Gilbert Sutcliffe
1962
Basinful Of The Briny
Leslie Sands
George Page
1963
Gaslight
Patrick Hamilton
Gilbert Sutcliffe
The Happy Marriage
John Clements
George Page &
John Hillary
1964
A Phoenix Too Frequent
Christopher Fry
Bob Hanford
Double bill
The Cradle Song
Gregorio and Maria
Martinez Sierra
John Hillary
Separate Tables
Terence Rattigan
Gilbert Sutcliffe &
Martin Sweeting
1965
I Am A Camera
John Van Druten
Unknown
Can you help?
Two Stars For Comfort
John Mortimer
Martin Sweeting
1966
A Midsummer Night's Dream
William Shakespeare
John Hillary
Outdoor production
The Man Who Came To Dinner
Moss Hart &
George S. Kaufman
John Hillary
1967
Twelfth Night
William Shakespeare
John Hillary
Outdoor production
See How They Run
Philip King
Roger Bentall
1968
Hay Fever
Noel Coward
Roger Bentall
The Mocking Bird
Lionel Hale
Gilbert Sutcliffe
21st 'birthday' production
1969
Goodnight Mrs Puffin
Arthur Lovegrove
Leslie Buck
Point Of Departure
Jean Anouillh
Roger Bentall
1970
Nude With Violin
Noel Coward
Roger Bentall
Cat On The Fiddle
John Dole
Roger Bentall
1971
Boeing Boeing
Marc Camoletti
Eve Baldwin
Translated by
Beverley Cross
The Gazebo
Alec Coppel
Irene Northfield
1972
Andorra
Max Frisch
John Roche
When We Are Married
J. B. Priestley
Irene Northfield
25th Anniversary
production
1973
The Anniversary
Bill Macilwraith
Michael Sharpley
A Letter From The General
Maurice McLoughlin
Irene Northfield
1974
Spring And Port Wine
Bill Naughton
Audrey King
Uproar In The House
Anthony Marriott &
Alistair Foot
Irene Northfield
1975
The Brides of March
John Chapman
Michael Sharpley
Not Now Darling
Ray Cooney &
John Chapman
Audrey King
1976
The Killing of Sister George
Frank Marcus
Michael Sharpley
Pygmalion
George Bernard Shaw
Irene Northfield
1977
Queen Elizabeth Slept Here
Talbot Rothwell
Irene Northfield
Billy Liar
Keith Waterhouse
& Willis Hall
John Cattini
1978
The Matchmaker
Thornton Wilder
Bill Bennion
Absent Friends
Alan Ayckbourn
Irene Northfield
1979
Semi-Detached
David Turner
Bill Bennion
Move Over Mrs Markham
Ray Cooney &
John Chapman
Audrey King
Continue to Production Listing Part 2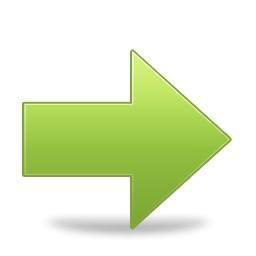 Site Guide
Background
Box Office
Contact
Questions?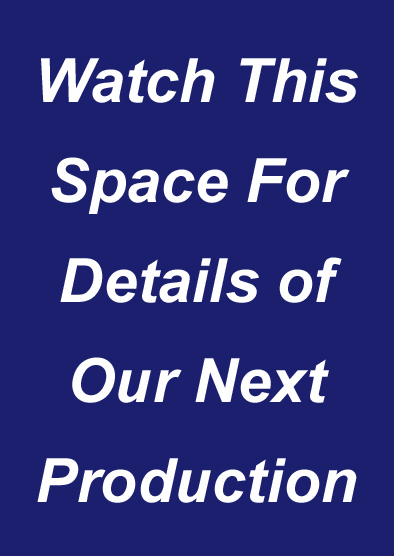 Our Next Play
Other Links of Use
Witham Amateur Operatic Society
Times Out
AmDram Home Page
North Essex Theatre Guild