Welcome
Welcome to the Witham Dramatic Club Website.
We are a friendly amateur theatre company based in Witham, Essex, that enjoys providing entertainment to others. We stage three productions a year at the town's Public Hall, normally in March, June and November. But it's not just about getting your name up in lights. Although everybody gets a chance to capture their bit of the limelight there are many different aspects to putting on a production. Just some of these are:
Directing
Properties
Make Up

Lighting
Scenery Painting
Front of House
Mailing List
To make sure you are kept up to date with all our productions why not join our free emailing list? Simply click here and complete the online form.
News
Coming Next
Our next production is The Anastasia File by Royce Ryton. This interesting play is based on true events and surrounds the mystery of whether a woman dragged from a Berlin canal in the 1920s was actually the Grand Duchess Anastasia. The play will be on stage in June. To find out more click here.

Abigail's Party
Our recent production of Abigail's Party proved very popular and we received a great deal of very complimentary feedback from audience members. Click here to find out more and see a few photos.




Full Production Listing Available
We have a complete listing of all our past productions online, giving the year, title, author, director and notes about the show. Where appropriate there is also a link to the gallery page for the play. We still have a few gaps which we hope to fill in as soon as possible. If you're a long-standing supporter or used to be a member in our early years perhaps you can help. To view the archive click on 'Play Listing' above, or just click here.
Site Guide
Background
Box Office
Contact
Questions?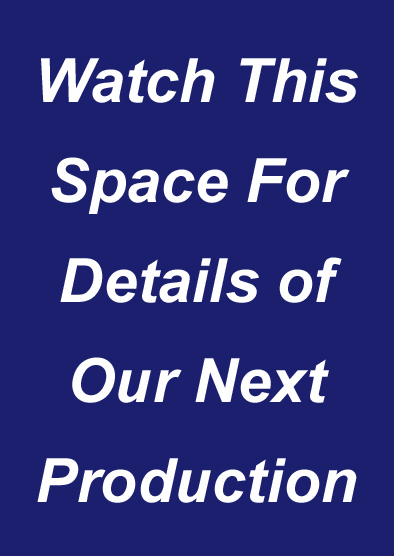 Our Next Play
Links of Interest
Witham Public Hall Trust
Witham Operatic Society
Times Out
AmDram Home Page