Ticket Prices
All tickets £12.50. Senior Citizens and Children under 16 £10.50 (Not available Friday or Saturday)
Seats for this production are unreserved

To Order
To book and pay for your tickets on-line follow these simple steps:
1. For Thursday only.
Select the price category you require (Adult, Senior Citizen or Child) from the drop-down menu.
2. Enter the number of seats required.
Type the number of seats you wish to buy in the box for the appropriate performance.
NOTE: If you wish to buy tickets for more than one performance, or a mixture of full price and concessions for Wednesday, please do them separately. They will be combined on the payment page.
3. Click on 'Add To Cart'.
This will take you to the payment page. Follow the on-screen instructions to complete your order.
---
Thursday 20th June
Online sales for this performance have now closed
Friday 21st June
Online sales for this performance have now closed
Saturday 23rd June
Online sales for this performance have now closed.
Tickets will be available on the door from 7.15pm.
For those who prefer to pay by cheque please either
email
us or telephone 01621 892404.
Terms and conditions
All sales are non-refundable. In some cases it may be possible to exchange tickets for a different performance providing there are tickets available.
In the unlikely event that we have to cancel a performance all ticket money will be refunded on production of a valid ticket. However service charges, postage etc. cannot be refunded.
All sales are strictly on a first-come-first-served basis.
Note for customers with their own PayPal account.
If you have a PayPal acount that is
not
associated with a debit or credit card there may be a delay in sending your tickets as PayPal use the regular banking system to collect your payment and this can take up to a week to clear. We recommend that to avoid this delay when ordering from us you either register a card for your PayPal account or select the "Pay with a debit or credit card" option on the Check Out page.
Site Guide
Background
Box Office
Contact
Questions?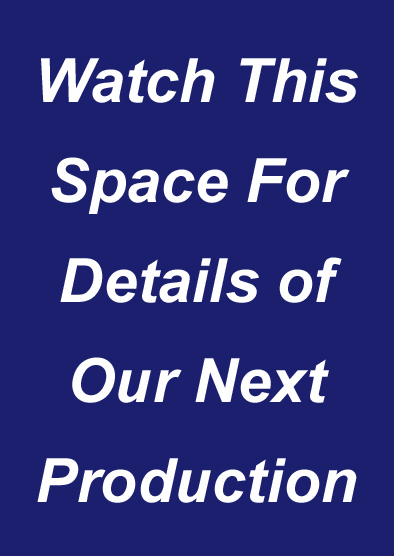 Our Next Play
Links of Interest
Witham Public Hall Trust
Witham Operatic Society
Times Out
AmDram Home Page
North Essex Theatre Guild